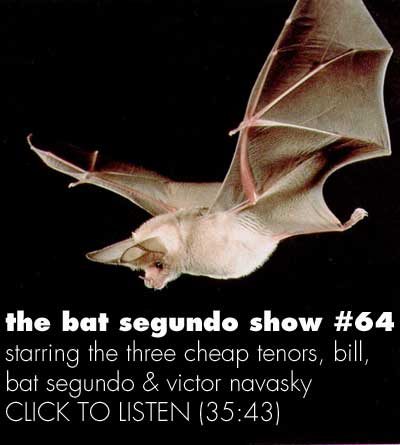 Author: Victor Navasky
Condition of Mr. Segundo: Mystified by literary columnists.
Subjects Discussed: The economics of opinion journal publishing, on running The Nation as an opinion journal that loses money, dividends vs. tax losses, the challenges of a burgeoning subscription base, Calvin Trillin, "no diddling," responding to Matthew Rothschild's review, Valerie Plame, The Nation as a cause vs. advertising, the problems with second-class mail, Freda Kirchwey, the break with Christopher Hitchens, Monica Lewinsky, the McCarthy period, print journalism vs. online journalism, Rathergate, thoughts on the blogosphere, and the culture class and animosity between print and new media.
© 2006, Edward Champion. All rights reserved.