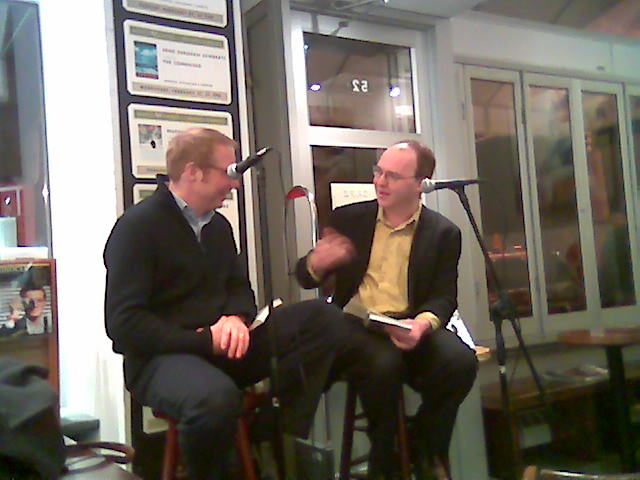 I'm a bit wiped from last night's interview with Marshall Klimasewiski, but thank you to all who came! I hope to offer content later. But in the meantime, recuperation is currently required.
I'm also pleased to announce that we've arranged for a number of people to discuss Nicholson Baker's Human Smoke and that, during the week of March 10, 2008, we'll be offering a five-day discussion of this book, with a few unexpected cameo appearances. But in the meantime, don't miss Baker's "The Charms of Wikipedia," in the latest New York Review of Books. This is a gloriously giddy essay that offers Baker's first protracted perspective on the Internet and that, in light of Double Fold, you may be quite surprised by! (via Matt Cheney)
© 2008, Edward Champion. All rights reserved.