Juan José Campanella and Allison Amend both appeared on The Bat Segundo Show #331.
Mr. Campanella is most recently the co-writer and director of The Secret in Their Eyes, which won the Academy Award for Best Foreign Film and opens in theaters on April 16, 2010.
Ms. Amend is most recently the author of Stations West and previously appeared on The Bat Segundo Show #256.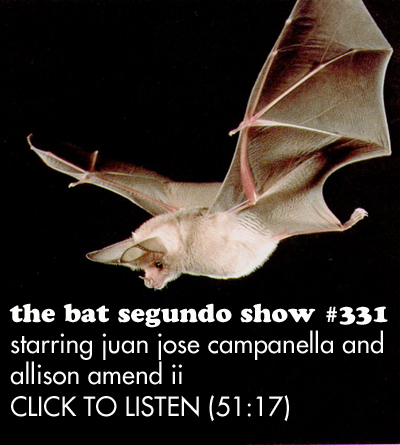 Condition of Mr. Segundo: Searching for Old West secrets in various eyes.
Guests: Juan José Campanella and Allison Amend
Subjects Discussed: Devising a stadium shot that's a hybrid between Touch of Evil and Black Sunday, stitching shots together through CGI, using Massive Software, contending with how details change between 1974 and 2010, expressive focal lengths, lava lamps that isn't replaced over decades, hippie actors who are ideal to play authoritarian judges, piles and piles of paper, the myth of the paperless office, creating a train station through CGI, the steps you need to take to ensure that fake walls aren't seen by daytime courthouse workers, sports statistics, working with novelist Eduardo Sacheri, why novelists are especially suited to screenplay collaboration, philosophical questions about one man having a singular passion, the best way to look for someone who has disappeared, Campanella's non-cinematic passions, the tormented eight year creative process of turning a story into a novel, how one does the "find an agent dance," true sex vs. sexy sex, the role of women in early patriarchal America, questions of "commercial appeal," prejudice against women in the publishing industry, the Stephen Crane principle of writing about what you don't experience, anonymous peer reviews of novels at university presses, believability and research, Pullman cars, getting accustomed to thinking about a world without present technology, requirements it takes to be a train enthusiast, Stations West's early version as a "Forrest Gump novel," Harvey House restaurants, internal rhyme, Zima, overwriting, pesky adjectives and adverbs, comparative measurements, eugenics and multiculturalism, Lamarckian descriptions and the American melting pot, Pinckney Benedict, historical precedent with character names, mythical bureaucratic forms, delving too much into census records, getting accurate historical dialogue, talking a ton, the strategy of removed narrators, The Jews of Oklahoma, violence and death, unexpected deaths in history and narrative, train accidents, the glee of killing animals in fiction, and the role of the misunderstood in history.
EXCERPTS FROM SHOW: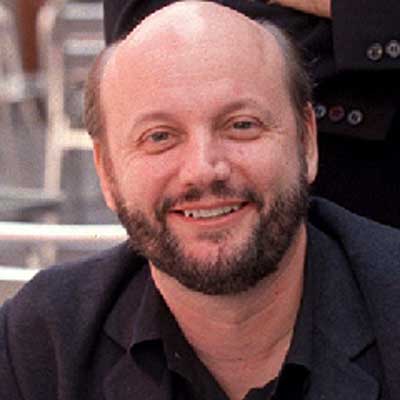 Correspondent: The wonderful marvelous stadium shot that's in the middle of this movie — it's a hybrid of Black Sunday and Touch of Evil.
Campanella: Yes, exactly.
Correspondent: The question. I mean, obviously, I would love to ask you how you did this. But I'm also really curious how you got all these people in the stadium. I mean, I don't know what your budgetary scenario was.
Campanella: Well, the budget was very low. As you know, it's a national Argentine movie. So we don't have millions of dollars to do it. And we did it with the help of a few buttons and chips and stuff.
Correspondent: Aha! The wonderful CGI.
Campanella: Some of it is CGI. Some of it is real. You never know what is what. Because we interspersed it. So it wouldn't look like a PlayStation game. But also, you know, most of the work was done not in populating the stadium, but in stitching the shots together. To make it look like one continuous take and to make you feel like we were throwing you from a helicopter into the bleachers, and then chasing the guy together with our heroes.
Correspondent: So the actual crowd. How many extras was that?
Campanella: About 300.
Correspondent: And you just basically composited over and over again.
Campanella: Well, no, it's more involved with that. Because for the regular composition shot — we call it compleción in Spanish — you need to have the camera locked. And the camera's moving here all the time. It's a handheld shot with a lot of crazy movement. We're actually in an avalanche of people at one point. Trying to keep ourselves standing. So no, no, you cannot do the compleción trick. No, it involves the Massive software. It's called Massive. It was developed for Lord of the Rings. It's a very involved work. It's a very crafty work. That's another thing. People think that if you get the software, you can do it. And it's not like that. This is the same thing as if I give you a brush and oil paint, and you paint the Mona Lisa. It's not like that. You need real artists to pull it off.
Correspondent: Got it. It's not just a bunch of monkey typing Shakespeare. A million monkeys.
Campanella: (laughs) Exactly.
* * *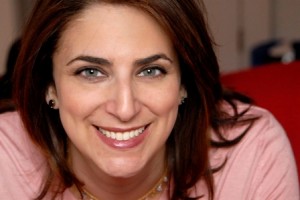 Correspondent: You clearly did not settle into the Old West or can foods or run a store.
Amend: No.
Correspondent: At least not to my knowledge.
Amend: I did work at a hot dog stand once.
Correspondent: I'm curious how much invention went into this and how much you were concerned about getting verisimilitude with this. The 80 year epoch that you explore.
Amend: I was originally not particularly concerned with either of those things. I had to do a lot of research just to know even what I was dealing with. And then I went randomly to hear E.L. Doctorow speak. The king of setting books in historical settings. And he said, "Oh, you don't do research. Just make it up. You've seen enough TV and watched enough movies. You'll probably get it right. And if not, someone will tell you." Which is easy for him to say. Because he has seven paid research assistants. But that was really liberating. And I thought, "You know, I have seen enough old Westerns. And I've been to Oklahoma. I'll just write the book." And the truth is that there's no plot twist that hinges on an invention that hadn't been invented yet. Everything is changeable.
And for a while there in the middle, I was working with the University of Oklahoma Press. And they had it read by a historian of Oklahoma, who tore the book to shreds. He's like, "Well, I couldn't get past Page 5. Because the author says the landscape is very arid. And that part of Oklahoma is actually very lush." Therefore this book can't be considered as a legitimate work. And I said, "Okay, cross out 'arid.' Insert the word 'lush.'" It doesn't change the character development.
Correspondent: Who is this guy?
Amend: He was anonymous. Because he was a peer reviewer. Which is part of the problem with university presses.
Correspondent: I noticed that there was a reference to him in the acknowledgments.
Amend: Yes. That's actually not him. That was a very wonderful editor who subsequently died of stomach cancer. Which is very sad. But the reviewer in question was known as "Mr. Grouchy Pants." And I do not know who he is. And if he's hearing this interview, I changed "arid" to "lush." Most easy.
Correspondent: Did he set up an anonymous email account? Did he telephone you?
Amend: Oh no. It was like a five page report that he sent to the editor, who then forwarded it to me.
Correspondent: With mysterious initials at the end?
Amend: Yeah, I know.
Correspondent: Wow. That's how they do things over there.
Amend: Yeah. Well, you know, it was a university press. So the procedure there is that everything goes through a peer review. Which makes a lot of sense if you're publishing a textbook or a piece of scholarship. Less sense…
Correspondent: (laughs) …if you're publishing a novel.
Amend: If you're publishing fiction.
Correspondent: Wow.
Amend: Yeah. But they could not seem to get beyond that step.
Correspondent: This is probably the craziest editing process that you've gone through, I would guess.
Amend: Oh. For sure. Although my path through the publishing world has been non-traditional. Let's put it that way.
Correspondent: I mean, I can't even imagine working with an editor who's speaking behind — like Charlie's Angels or something.
Amend: Yeah, it really was. Like a box on the wall.
Correspondent: Behind the red door.
The Bat Segundo Show #331: Juan Jose Campanella & Allison Amend II(Download MP3)
This text will be replaced