Susan Cain appeared on The Bat Segundo Show #430. She is most recently the author of Quiet: The Power of Introverts.
Listen: Play in new window | Download
SPECIAL BOOK GIVEAWAY: Are we all prone to the malady of the introvert who turns away and gazes only upon the emptiness within? Perhaps this conversation about introverts will clear up this Bertrand Russell idea. And perhaps you, dear listener, can weigh in. The Bat Segundo Show is giving away two copies of Susan Cain's Quiet. All you have to do is email ed @ edrants.com with the subject line QUIET GIVEAWAY before February 7, 2012. Tell us when you first knew you were an introvert or an extrovert and what effect this has had on your life. Don't worry. If you're feeling shy, you can stay anonymous and we'll keep your names confidential. We'll read some of the stories on a future program and give away two copies of Quiet to two random people.
Condition of Mr. Segundo: Wondering if Zeno's paradox is applicable to social types.
Author: Susan Cain
Subjects Discussed: Establishing terminology of introverts and extroverts, David Sloan Wilson, new Kinsey scales, Carl Jung, Jonathan Rauch's "Caring for Your Introvert," Google and Apple offered as "introvert comeback" examples, introvert glamour in the 21st century, how the loner idea has changed in American culture, Steve Wozniak, Edward Bernays, Western culture founded upon Greco-Roman ideals, how oratory has driven the spread of Western culture, going to business forces and corporations to understand introverts, Tony Robbins seminars, the self-help industry, the ideal self as a marketing device, Mihaly Csikszentmihalyi's idea of flow, Peter Hills and Michael Argyle on happy introverts, how flow and happiness differs between introverts and extoverts, responding to myths that introverts aren't social, the fine line between introversion and misanthropy, Jason Fried's "No Talk Thursdays" idea, Wozniak's Homebrew Computer Club, extreme positions from introverts and extroverts, "how to talk to strangers" workshops, the Solomon Asch experiments, conformity and groups, mimicking the opinions of other people, "fitting in," Gregory Burns's experiments with the amygdala and groups, high reactive types, shyness, introverted Asian-American populations in Cupertino, pluralism movements involving introverts and extroverts, Jerome Kagan, nature vs. nurture, interactionism, Alex Osborn and brainstorming, Robert Sutton's response to the brainstorming dilemma, the problems with multitasking, group cohesion in brainstorming, avoiding lopsided perspectives, parents with introverted children, the No Child Left Behind Act, the advantages of role-playing and improvisation, smiling, public speaking as the number one fear, introverted actors and the performance mask, Brian Little looking into introverts being overstimulated, stage fright, being a member of Toastmasters, impromptu speaking, the advantages of anarchy, intense curiosity, Picasso, connections between solitude and creativity, and answers to charges that introverts are filled with hubris and narcissism.
EXCERPT FROM SHOW: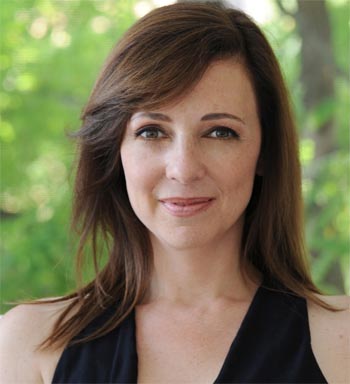 Correspondent: I should point out that, as an ambivert, I'm one of those types who swings both ways. I go ahead and ingratiate myself with all forms of version. I'm wondering if it's entirely productive to divide the world into these two austere bipolar categories. As you point out in the book, David Sloan Wilson applied these labels to the fruit fly. And I'm wondering if, say, a Kinsey scale of 1 to 6 — to pound the metaphor in here further — is probably more applicable for this kind of thing. I mean, why should introverts of all stripes be lumped together?
Cain: Yeah Okay. So that's actually a really important question that you're raising. And the reality is that there's an introvert-extrovert spectrum and that we're all situated on different points of the spectrum and that even people who are on the extreme end of the spectrum, whether introverts or extroverts, have sides to themselves that are the opposite side. And Jung — Carl Jung, who is the psychologist who actually popularized these terms — speaks about that. And he says that there's no such thing as a pure introvert or a pure extrovert and that such a man would be in an insane asylum. So it's an important question that you're asking. But at the same time that this is true and that we're all a glorious mishmosh of traits, there is also a reality to what it means to be, in general, oriented towards the outer world or, in general, more oriented to the riches that are inside your own mind. And these things I believe, these orientations, shape who we are in ways that are as profound as our gender shapes us.
Correspondent: But gradients of orientation. I mean, that's the key thing. Jung, of course, as you point out, he popularizes the terms in 1921. You have Hans Eysenck doing research in the late 1960s, hypothesizing that humans sought "just right" levels of stimulation. And he ran some tests. So where do we, I suppose, calibrate ourselves if we're all going to all refer to people as "You're only an introvert" or "You're only an extrovert." I mean, we could get vertist, so to speak. (laughs)
Cain: Right. I guess I would take the "only" out of that formulation. It's not "you're only an introvert" or "you're only an extrovert." You're a million other things as well. But I guess a metaphor that I could give for you, that I think is helpful here, is gender. So if I had written a book that presumed to say, "Here's what men are like and here's what women are like," I probably would have been able to get it mostly right describing these categories as groups. But in the case of any one individual, there are going to be men with all kinds of female characteristics and women with all kinds of male characteristics. That doesn't mean though that there's no such thing as maleness or femaleness. And that doesn't mean that these things aren't hugely important and shape our lives in ways we need to pay attention to.
Correspondent: Yes, but such a book would spawn a million Jezebel threads.
Cain: (laughs)
Correspondent: There's a danger, I suppose, in cleaving to these labels. And I guess maybe another way of trying to figure out what's going on here in terms of the schism between the introverts and the extroverts is through a wonderful 2003 Jonathan Rauch article in The Atlantic, not quoted here.
Cain: Yes. Fantastic article.
Correspondent: "Caring for Your Introvert." He was willing to go on the line and say that introverts are oppressed. I'm wondering if you would go on the line as well. You didn't in this book. But to what degree are they oppressed? I mean, since 2003, we've seen Google and Apple, products of introverts, spring up. And we're all enslaved by them. So I think the balance may be more or less stabilized. What do you think about all this?
Cain: Okay, so first of all, I would say I did go on the line in this book. And the central thesis of my book really is there is a severe bias against most introverts in this society and that operates to all of our losses. Certainly to the loss of introverts who get the message in a million different ways that there's something wrong with who they are. But I think it operates to the loss of everybody. Because when we set up society in a way that depletes the energies of half to a third of the population, that's not in anybody's best interest. So that's my feeling about it.
Correspondent: But no real oppression. I mean, if the extroverts are in control, do you think that there's been enough of a comeback of the introverts in the years since that Rauch article?
Cain: Well, okay, so I think it's an interesting thing. When I talk about a bias, I'm not saying, "Well, therefore introverts have had no happiness and no success in society." And the examples that you just gave are very interesting and apt ones. But here's the thing. Those examples, they're not accidents. We tend to have respect for the loner who's operating in his garage and is about to launch a fabulously successful company or who holds the promise of launching such a company. We have respect for that person. Because that person carries with him the whiff of great wealth or power. But what I'm talking about is something that operates at a deeper level of self. And the fact is that if you look at our schools and our workplaces, the institutions where we all spend our lives and where our daily happiness is shaped, those institutes are set up for extroverts. In ways that we're not aware of. So children from the time they go into preschool at a very early age, they are going into an environment that is a group environment where they are expected to behave in certain ways. I'm not saying this is all a bad thing. But I am saying that it's set up in such a way that introverted children from the get go are kind of expected to act in ways that are being not themselves.
Correspondent: Yes. But it's interesting to me that the loner has moved from the sort of James Dean Rebel Without a Cause/Marlon Brando kind of thing to the guy going ahead, like Wozniak, and fiddling around with tools in his garage, in his bedroom, starting a company. And I'm wondering if the loner model has always been associated with introverts or whether there has been some outsider label instead. It seems to me that, because the idea of being a loner was predicated in some way on being a loner in relation to society, you weren't entirely an introvert. You were more an outsider. You were still an extrovert in some sense. And yet it has moved in the decades since to the Wozniakian model, where you're tinkering with some massive project that's going to change the world in your garage. I'm wondering if you had some thoughts on why "loner" has almost been co-opted and has become more related to this introversion idea.
Cain: Oh, that's interesting. I think that's probably just a function of the role that technology has played in the last decades. You know, what you're talking about really is ways in which we have shifted notions of glamour as attached to individual people. So in the '50s, the decade of conformity, there was a glamour attached to the figure who could stand outside that and still have sex appeal. And then what happens in the decades of technology is suddenly we have introverts who, just because of their great technical competence, can create wealth and power. And so glamour attaches to them.
Correspondent: Introverts aren't sexy? I think they are. I think they're being celebrated in our culture. The "Think different" billboards that we got with Apple. It's been all about "Yes, introverts are sexy. But we just don't communicate with other people." You think that they aren't sexy these days?
Cain: No, what I was saying is that what was happening as technology grew up was that there was a glamour that was attached to that. But what I still believe is that that's a subset of the reality of what it means to be introverted. And even if you go out to Silicon Valley, the heart of the subset where you would say that this glamour model for lack of a better word is operating — you know, even in Silicon Valley, I went out there while I was researching my book. And I talked to many introverts who were working there. And even there, they feel that their personality style is not validated, that it's not celebrated. And they're constantly exhorted to act in a way that's not natural to themselves.
Correspondent: I suppose this relates to the initial line of inquiry. When you are talking about introverts, when you are promoting introverts, they inevitably feed into this marketing, advertorial sort of approach, where it's not so much about trying to understand the introvert's place. It's more about promoting the introvert. This leads me to also name a figure who you didn't name in the book — Edward Bernays. I mean, we were talking about Jung earlier. But he relied upon Freudian ideas to promote the idea of being empowered, that manipulation could be used to factor in the herd crowd. "Herd" is a word used frequently in your book. Do you think that one of the problems with introverts being misunderstood or not accepted has a lot to do with this maligning or skirmishing of psychology with these larger marketing forces?
Cain: Well, I think that it goes back even earlier than that. It starts out with there being this kernel in our society. We are a culture that is grounded on Greco-Roman ideals. And these are ideals that celebrate oratory and celebrate being able to declaim in front of people. So that's a piece of it. But that's only a small piece really. Because what really happened was, at the turn of the 20th century, we moved from what cultural historians call a culture of character and we moved into a culture of personality. And this happened because suddenly we had the rise of big business. And we had urbanization. So you had people flocking into the cities. And instead of living in small towns and working with people they had known all their lives, they're suddenly in big cities applying for jobs at corporations, where everything depends on their abilities to shine at a job interview and to be able to sell their company's latest gizmo and, of course, to sell themselves. At the same time, you have the rise of movies. And movie stars are the perfect model for this.
Correspondent: Of course.
Cain: They are the ultimate role models of this kind of charisma that people are starting to feel they need in their everyday lives. And so in a way, there used to be in the earlier years of this country's founding, where it used to be that these oratorical skills and this ability to command a crowd was seen as being important only for political figures. Now it was something that everybody suddenly had to have. And at the core of all this was the corporation really. That was why people started to feel that they needed to have these skills.
The Bat Segundo Show #430: Susan Cain (Download MP3)
This text will be replaced