Listen: Play in new window | Download
This week, we examine cycles. Are our lives and our culture locked within cycles? Are we aware of it? Should we be aware of it? Or is there a certain folly in paying too much attention? Our quest for answers has us talking with bike shop owners and a Finnegans Wake reading group. We reveal how Raiders of the Lost Ark caused two teenage boys to become consumed by a relentless cycle of remaking the movie they loved with limited cinematic resources. We also talk with Scottish novelist Ian Rankin about how he returned to Inspector Rebus and got caught up in cycles he couldn't quite describe and Lesley Alderman, the author of The Book of Times, who shows us how being aware of time doesn't necessarily preclude you from finding enticing new cycles of existence.
---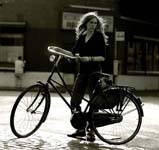 Like Riding a Life
We begin our investigation into cycles by wandering around Brooklyn on a cold Saturday afternoon talking with various bike shop owners about how the cycles of life relate to their passion for bicycles. Our gratitude to Fulton Bikes, R&A Cycles, and Brooklyn Cycle Works for sharing their thoughts and feelings, which range from calmness to restrained anger. (Beginning to 4:11)
---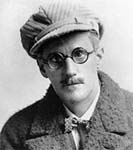 Commodius Vicus of Recirculation
Every month, the Finnegans Wake Society of New York gets together in a Spring Street apartment and reads aloud a page of James Joyce's cyclical masterpiece. And then they discuss the page, whatever theories they can find, for about two hours. Organizer Murray Gross tells us why it's important to slow down. Other members tell us how they became unexpectedly married to the book. (4:11 to 10:09)
---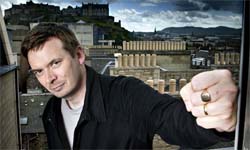 Standing in Another Man's Cycle
Are cycles a red herring? I spoke with the novelist Ian Rankin to get more answers. Rankin's latest book, Standing in Another Man's Grave, marks a surprise return to the Inspector Rebus series, which Rankin had closed out in 2007 with his 17th Rebus novel, Exit Music. Somehow Rebus eluded retirement and manged to cajole Malcolm Fox, the protagonist of Rankin's new series, into the mix. This seemed as good a time as any to press Rankin on whether he's caught in a pleasant cycle. Our side trips in this conversation include consideration of Anthony Powell, the A9 Motorway and its homicidal possibilities, Skyfall, 20th century policing instinct, and how men in their sixties get into fistfights. (10:09 to 40:15)
---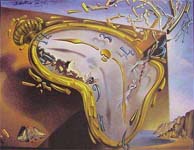 Pardon Me, Do You Have the Time?
We meet Lesley Alderman, author of The Book of Times, a collection of time-related data that will make your more conscious of the clock than Christian Marclay. But we learn how being aware of the time doesn't mean you can't find enticing new cycles hiding behind the corners of your complex existence. (40:15 to 45:51)
---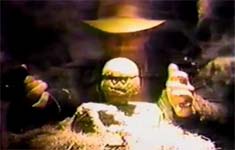 Raiders of the Lost Remake
It was 1982 and three twelve-year-olds in Mississippi decided to remake Raiders of the Lost Ark. This was before the Internet, before the movie had been released on VHS. These kids had to hustle. What they did not know was that their ambitious project would take up their next seven summers. They would grow up making this movie. We talk with Chris Strompolos, who starred as Indiana Jones in the remake, and Alan Eisenstock, author of Raiders, a new book documenting the remake. Was all the fun and youthful ingenuity a mask? Can a cycle of remaking beget a new cycle of remaking? (45:51 to end)
---
Photograph by Steven Sebring.
Loops for this program were provided by Psychotropic Circle, DextDee, and HMNN.
Follow Your Ears #3: Cycles (Download MP3)
This text will be replaced