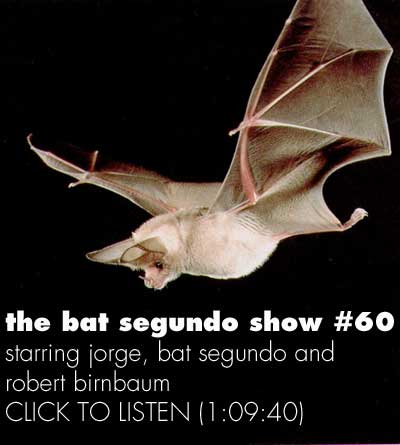 Author: Robert Birnbaum
Condition of Mr. Segundo: Detached but amused by the pair-up.
Subjects Discussed: The value of conducting interviews at a cemetery, Ed Champion's arrest, the current state of the literary world, literary feuds, Richard Ford and Colson Whitehead, Stanley Crouch, Nicholson Baker, Leon Wieseltier, Anthony Burgess, US vs. UK journalism, Cynthia Ozick, the literary blogosphere, Birnbaum's participation at the Oscar blog, West Coast vs. East Coast weather, reading and page limits, the "importance" of the New York Times Book Review, Gilbert Sorrentino, Sam Tanenhaus, Thomas McGuane's Nothing But Blue Skies book tour cancellation, Laura Miller, an attempt to stop the interview by a Mt. Auburn employee, examining a Mt. Auburn Cemetery leaflet of rules, John Updike, Joan Didion, comparisons with the publishing and the music industry, the NYTBR contemporary fiction coverage, list-making, classic vs. contemporary literature, Paul Collins, small presses vs. large presses, the onslaught of galleys, BEA, Birnbaum as editor, party pictures, celebrity culture, visionary magazines, Henry Luce, artistry vs. Photoshop, California fruit labels, the advertising world, who Birnbaum will talk with, Nicole Richie, authors having emotional breakdowns, the current state of literary journalism, and staying humble.