This 30 minute radio special serves as a transitional episode between The Bat Segundo Show, which aired its final episode last November, and Follow Your Ears, a new thematic radio program that will be premiering this month. It features an interview with Michael Apted, director of the Up movies. His latest installment, 56 Up, is now playing in select theaters in the United States.
Listen: Play in new window | Download
Guest: Michael Apted
Subjects Discussed: How intimate documentary competes with YouTube and viral video, the creative solidity of a long-standing broadcast guarantee, the Five Guys Burgers review, whether the Up films an appeal to a younger generation, the heightened political nature of 56 Up, why Cameron's austerity measures affected Apted's subjects more than Thatcher, pressing Tony on his possibly racist suggestions, avoiding predictability, conflict as the stuff of drama, how Apted's subjects collaborate beyond being in front of the camera, how Apted is a part of the Up subjects' lives, self-editing, behaving yourself in front of subjects, efforts to include Peter and Charles, Apted's anger towards Charles, Charles's lawsuit against Apted, being transparent with documentary subjects, why the Up subjects didn't have a choice, persuading the subjects to appear in each new installment, the Up subjects' sense of ownership, Neil confronting Apted about the filmmaker not knowing anything about his personal life, whether snapshots are fair representations of people, knowing that every grimace or every emotion on camera is going to be dissected by audiences, the ubiquity of the camera (and smartphones) in everyday culture, trust, taking risks, the degree to which people lie, the skill of interviewing, doing a disservice in not being open, why Apted credits himself as researcher, carrying on the legacy of 7 Up, fact checking and corroboration, the difficulties Apted had with 49 Up, passion vs. obligation, and the textures of lives.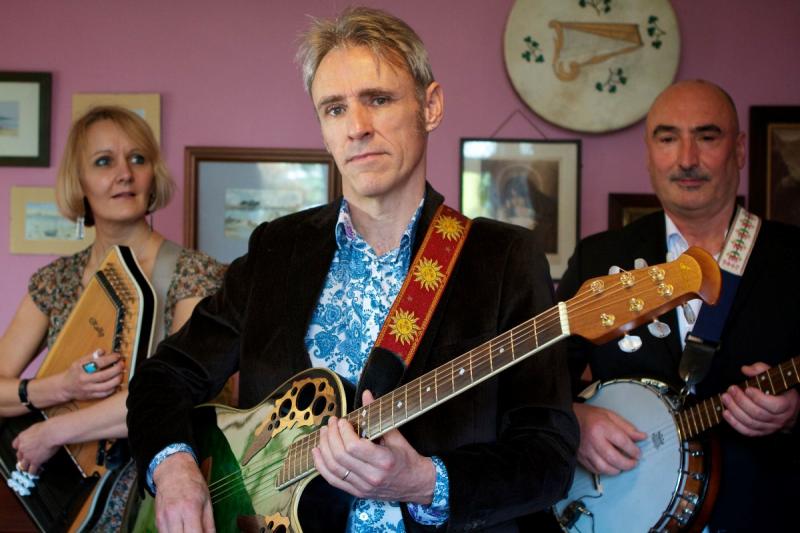 EXCERPT FROM SHOW:
Correspondent: So there is a big question I wanted to ask you — and, regrettably, I did not talk with you for 49 Up, but during that particular time, we were in a stage where YouTube and viral videos were mere striplings compared to what they are now.
Apted: Right.
Correspondent: And this has led me to ask you, especially with these Up films, how a movie that deals with how humans evolve over nearly six decades of their lives — does a filmmaker like you compete with something like that? Or reality television? Of which interestingly, Peter, one of your subjects, seems to be using some of the moves normally one would associate with reality television for you, of all people. So what do you do to adapt? Or do you not really change up the setup you've had going now for several films here?
Apted: No. You see, I think I've got one huge advantage over everybody. I am at least thirty years ahead of the game.
Correspondent: Aha.
Apted: No one's got what I've got. You know, and, uh, I think that's what's unique about it. That's why of all the work I've ever done, this is to me the most precious. Because it is entirely original. And people have only copied it. No one has really come anywhere near to equaling it in longevity, nor do I think will they ever. Because as much as you talk about modern media, modern media is nothing as unpredictable, on marshy ground, can sink and dive and whatever at the drop of a hat. There's about seven mixed metaphors in there. But the solidity which was in the broadcast world when we started, which guaranteed it at least into, say, 35 Up without any question about "Should we do this? Can we raise the money to do this in particular version of it?" has given me a running start. And I don't think that anybody will ever catch me up. So I look at these newcomers with sort of a blase way and say, "Off you go."
Correspondent: But aren't you concerned with — for example, there's — I'll give you one example. There's a viral video going around. It's amusing enough. It's a guy who is reviewing Five Guys Burgers in the back of his car. And he goes, "DAYM!" And this gets remixed over and over. And then weeks later, we see that he's now a fixture on Jimmy Fallon.* And then he'll be forgotten. And whatever natural exuberance he had is almost stifled instantly. And so, yes, I grew up on the Up movies. I watched them throughout my life. And it's always a pleasure to go back every seven years. And it's sort of like going to church, except on a seven year schedule. But simultaneously, I mean, doesn't this bother you? I mean, how can you woo, for example, a younger generation of viewers when presently it's really all about reducing human behavior to novelties, to something that's kind of an ephemeral indulgence as opposed to really exploring the depths of someone?
Apted: (laughs) That was a bit of a mouthful. I don't know. I suppose you're right. I've never lost the audience. I always thought I'd give the series up if the viewing figures dropped away. And they don't seem to have done. So whether young people are attracted to this, I don't know. It's almost staple stuff in teaching, you know, all sorts of sociology and whatever. You know, I don't believe everything just disappears with the bathwater. I think people do have a sense of the past and a sense of history, especially when they cease to be teenyboppers and then become people with children and people with mortgages and all this kind of stuff. And this is the drama — this is, I call it, the heroism of everyday life of this series And I think everybody responds to that at some point. I mean, maybe nobody between the age of 11 and 25 will want to watch this. But there will come a time when they'll discover it later on. And because it's in a sense, without boasting, so rich because it covers so much of people's lives, which no one else has ever covered, you know, I'm optimistic that it will stay around. So I don't feel threatened by it. I know what you mean. About how can I attract a young audience, competing with Youtube. I mean, this is all over YouTube from the minute I practically finished editing it. So anyway, it's a good question. But I'm not worried about it.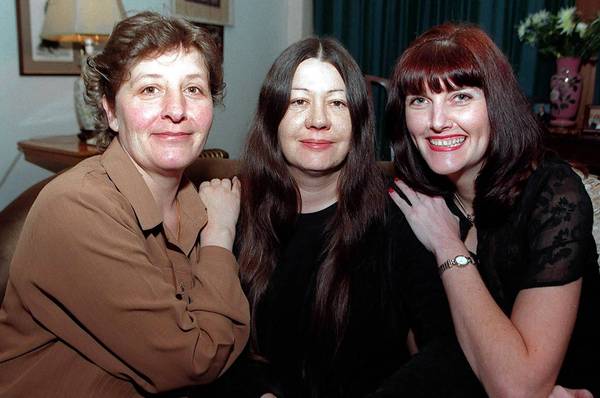 Correspondent: So this seems to me a far more political installment of the series than previous ones. I mean, we have Jackie, who is on disability, and she excoriates [Prime Minister David[ Cameron at one point. You have Lynn, who we see after she has lost her job as a school librarian. There seems to be a great concern, at least on your part or on the camera's part, on capturing the consequences of various austerity programs. And I'm wondering why the film tended to shift this way. I mean, these were going on under Thatcher. These were going on under a variety of…
Apted: You're missing the point. The point is that how does it affect their lives. I've never been interested in any of the series of objectified politics. Politics only appears in issues when it affects their lives. Now certainly Thatcher was doing all sorts of bloodthirsty work. But these people were very young then. And it didn't affect them. These people are now 56 years old. Their pensions are going out the window. Their salaries are going out of the window. The future of their children and their grandchildren is going out of the window. So that's why it's in this film. I don't ask them political questions. They talk about it. Because I gave up asking politics in 42 Up when I foolishly asked them about Princess Diana, who had just been killed, and I threw it out, threw it away, because I was asking them their opinions on something that weren't organic to their life. I'm not interested in their political opinions. I'm interested in how politics determine their life. And in this generation of people living in the United Kingdom, which is going through a worse time than here and will go through an even worse time and you'll go through an even worse time, it's of profound importance to people's lives. And so my films — this generation from 56 — reflect the personal effect of this political kind of fallout that's going on. But this is the first time this has ever really happened in the series. Because I haven't found that politics has so interested or determined or, you know, concentrated itself in people's lives as it is now.
Correspondent: Politics is only a concern for the Up series when it is personal.
Apted: Yes. Because the politics of the film are their lives. They are the political statement of the film. They're not objective opinions. I'm not interested in opinions. I'm interested in the organic manifestation of politics in people's lives.
Correspondent: I'm glad you brought up the Diana moments in 42 Up, which…
Apted: I thought I cut them out. Are they still around?
Correspondent: I'd heard about this. But you do leave the moment with Tony here where he's very defensive in relation to certain racist connotations of immigration. So in a situation like that, that's kind of a political..
Apted: Yes. But again, it's organic. It's about the culture he grew up in. It's about the society that he feels has been degraded. Where he grew up, his roots have been degraded by immigration. And, you know, I called him out on it basically. And, you know, it was a pretty scary moment for him and for me. Should I ask the question? I thought, "Sod it. I will ask the question." I think it's the question everybody was asking. Is he racist? Or was he not? Does he have a fair point? Maybe he does. He has a right to express it. He was. People were turfed out of their habitats by a great invasion of people from other countries and whatever. And maybe he has a point. So with him, you know, the whole idea of racial integration is very, very crucial. Because it did transform the whole community that he grew up in.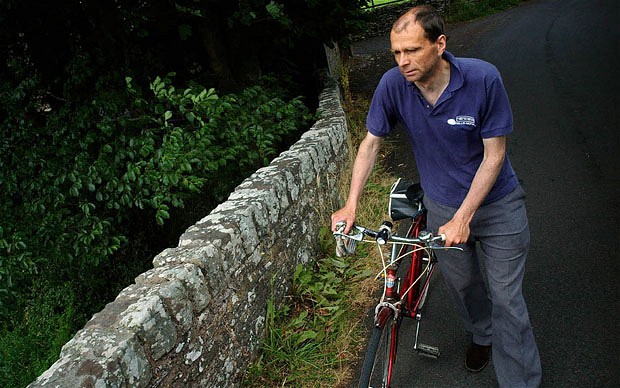 Correspondent: How do you decide what questions to ask of the subjects? Is it largely intuitive?
Apted: Yeah.
Correspondent: I mean, clearly, you're still getting into trouble after all these years.
Apted: It is intuitive. And it's…it's…I wish I could think of an amusing way to express it, but basically I assiduously do not prepare for it. I do not go back into the old films. I do not say, "Oh my god! They've said this in 49. What are they going to think about it in 56?" Because I've noticed over the generations that the films change tone. They're not the same films. And I thought the only way to preserve that is to make each episode as fresh as I can. To sit down like we are now and talk and not know which way the conversation's going to go and what you're going to ask me, what I'm going to answer you. I've no idea. And that kind of spontaneity, I think, is kind of crucial. Because it's not predictable. Once this series becomes predictable, then I think I'm sort of dead in the water. There's an element of predictability built into it — i.e., the whole idea that from the minute you're born, you know what kind of actions you have. But given that, and that's become kind of less important — again as the series has gone on. Because English society, the society of Great Britain, has changed a lot. Social mores are much more flexible. Education's much more flexible and all this. These people came into life at a certain period in time in the English class system, seem to be very, very strong. And there's still a class system. But it's changed. It's become more Americanized. It's more to do with money than it is where you were born and whatever. So I've forgotten what the question I'm answering is about.
Correspondent: No, no. I was very curious about forgetting the previous films.
Apted: Ah yes!
Correspondent: I mean, there's this aspect too. Do you carry enough of a reliable familiarity with the material? Or do you find that the relationships, both positive and fractious, are enough to steer you into the next installment?
Apted: No, it's both. I mean, I have a huge amount of information in the back of my brain. I mean, I know what the great iconic moments are. What each character, what's been there, kind of a few key moments. And I know that without having to think about it. But, you know, the provocative fractious stuff that I have with them, I think that's what gives it life. And that — you can only approach that by having a genuine conversation and surprising each other.
Correspondent: Because conflict is the stuff of drama, it should be the secret ingredient of your relationship with your subjects for the Up movies.
Apted: Yeah. It is. And, you know, there's lots of ground for conflict. There's an overwhelming sense of trust, which is why they're all in it pretty much and how it continues. But on the other hand, there's also conflict. There's a residual anger from them, I think. Because they were — they were press ganged into it. They didn't make a decision at seven to do this. They didn't make a decision at 14 to do this. And then when they became adults, suddenly they were in the middle of this rollercoaster and sort of stuck with it. So there's still an anger, I think, which I still find with them about that. But generally I think that's been kind of now overtaken with a sort of a sense of a trust. And the trust they have in me is that if they've got something to say, I'll let them say it. And I'll answer it if I can. Or acknowledge it if they're right and I'm wrong.
Correspondent: But Nick in this movie, he says, "This is not a picture of me. It's a picture of somebody."
Apted: Yeah.
Correspondent: He complains that he doesn't have any control over how he is actually being presented. Suzy says, "Well, I don't think this is presented as a well-rounded picture of me." So it's very interesting that your subjects seem to complain or, at least, I noticed their complaints more this time than I did in previous ones, although you have had skirmishes with them in the past. I mean, what do you do to placate them? I mean, do you allow them to see elements of the film or how it's actually taking place? And, of course, Charles, he threatened to sue you. And he's….there's no trace of him in this movie. I was sort of surprised.
Apted: And do you know what his job is?
Correspondent: He's a TV producer. I know.
Apted: Documentary filmmaker.
Correspondent: Yeah. But does that recuse him from…
Apted: No. Of course not. It makes it unforgivable. If you live by the sword, you have to die by the sword. But you've asked me about a thousand questions in the last twenty seconds and I'm trying to figure out — I mean, what you missed out is the point that Nick is making. He's saying, "No, this isn't a proper representation of me. But it is a representation of somebody." I.e., it isn't the details of him. But it's some iconic representation of what he stands for and who he is. Which is what all these things can be. Of course. How can I put people's lives into eighteen minutes? Or whatever, however long I give them? Of course it's my judgment. It's my taste to decide what goes in. That's true of any film ever made. Whether it's a documentary. The only film that doesn't qualify is Andy Warhol pointing at the Empire State Building for 24 hours without changing the film. Everything is a cultural or judgmental decision and I make those and, if I"m wrong, I'm wrong. But all I can say is they're all still here. They haven't been so offended by it that they've gone away and dumped me, as it were.
The Bat Segundo Show Special ("#498"): Michael Apted (Download MP3)
This text will be replaced
* — Note: The broadcast erroneously referred to "Jimmy Kimmel" rather than "Jimmy Fallon." The transcript reflects the facts, but we apologize for the on-air error.