[EDITOR'S NOTE: About a year ago, I began a comprehensive history about the expansion of Verizon. I don't know if I will ever finish the narrative, because the story is quite complicated. But here is the next installment in the series. Part One, which concerns itself with April to August 2000, can be found here. Part Two, which concerns itself with August 2000, can be found here.]
With the August strike eating eighteen days of steady service, Verizon Communications faced a considerable delay in work orders. There were 50,000 delayed repairs and over 200,000 orders for new service that needed to be fulfilled. And if a customer wanted to go to another competitor — such as AT&T or MCI WorldCon — well, that customer would end up facing the same delays. Because by the summer of 2000, these companies relied heavily on Verizon's networks.
There were, however, positive developments from the new contract emerging from the strike. In early September, Verizon offered its 210,000 employees 55 million shares of stock options. 85,000 union workers would receive 100 shares a piece. Verizon Wireless employees weren't included in the contract, but this was a victory for the unionized workers. For analysts were also suggesting that Verizon stock was a good buy.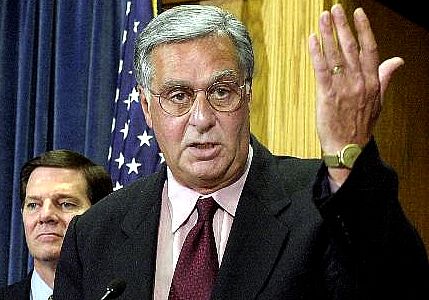 Customers service reps, bearing the brunt of too much stress, were given five 30-minute breaks each week. The new contract also made it difficult for workers to be shuttled around from one national region to another, which caused BusinessWeek to raise an opportunistic eyebrow. The New Economy demanded "labor flexibility," which seemed to BusinessWeek to involve unhitching one's residential roots like a serviceman constantly on the move from one military base to another. (Ironically, there had been four rounds of base closures over the past twelve years, where some 152 bases were closed or curtailed courtesy of legislative efforts from Rep. Dick Armey. Perhaps it was believed that the New Economy's private entrepreneurship might miraculously provide for government workers shifting around in the Old.)
Still, as New York Times labor reporter Steven Greenhouse pointed out, the Verizon contract — like the Firestone and United deals at the time — had worked out somewhat well for workers because the industry was unionized. Unions had sacrificed their power in the past four decades, but at least one remaining bundle of workers was able to secure a victory. Not even the steel or the auto industries had been able to do this in the 1980s without some serious backpedaling.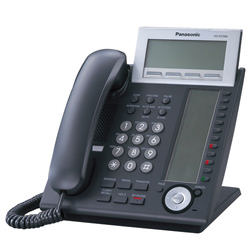 For eager customers, however, the more important question was whether or not Verizon could roll out its DSL services faster. Verizon, like Flashcom, was sometimes taking as long as six months to install DSL service, particularly in New York. In New York, Verizon blamed the problem on the ancient wiring systems. But since Verizon remained in control of the telephone wires, perhaps Verizon's failure to roll out DSL service had more to do with the competitors. If Verizon held out in New York, other companies would have to expend considerable resources building their own wires. Road Runner, however, continued to flourish with its cable services.
Verizon approached this competitive dilemma by slashing its DSL prices in some territories from $49.95/month to $39.95/month. The augmented coverage territory secured by the GTE-Bell Atlantic merger would result in reduced prices for both residential and business DSL service. And the DSL modem was free if the customer committed to a one-year contract. But was it really free? Sure, you'd save $120 in one year if you signed up for a one-year contract. But the modem itself was worth only $99.
As Forbes's David Simons observed, the $39.95 price point was a boon for mass adoption, even if it wasn't particularly profitable for ISPs. (And if you were a smaller ISP, you'd pay more for the installation and upkeep of a DSL line. ISP Planet's Jim Wagner pointed out that the $39.95 price point gave other providers only $7.45 a month to earn back service costs, as wel as the $400 installation.) Perhaps the strategy here was to get Verizon customers hooked on long-term contracts, with an emphasis on high-volume profit by giving customers extra incentives to sign on for other services under the "savings" imprimatur. Verizon also offered two other deals that year: a 30-day money back guarantee and $5 off every month if you also had one of Verizon's local calling packages. Aggressive marketing helped spread the message.
The question of just how aggressive Verizon was in 2000 with its customer sales representatives may not be easily answerable. But there are some suggestions that Verizon customers were not only signed up for DSL service that was not only unavailable in their area, but forced into two-year contracts. A former Verizon worker posted this story to complaints.com in July 2001 (I preserve the spelling and grammatical mistakes):
After going through the so called 'training'. A group of about 20 of us were thrown to the 'wolves', so to speak. After a few weeks of lying to people…my conscience started bothering me. It was a particular customer, an old lady…very sweet. She reminded me of my grandma. She literally started crying on the phone, About how she could never get connected to the internet. The first thing I did was to check to see if service was even available in her area, or if some ass had sold her "verizon high speed internet" some where, where it wasnt even available.(I had already seen a few cases where customers had signed 2 year contracts, and they didnt even have service in their area!). And sure enough, after I checked on the system…the service wasnt even available in her area. I just told her the truth "mam, verizon high speed dsl internet service is not even available in your area…." she had been going back and forth with "Technical Support Agents" for about a year…and no one had even told her that service wasnt even available in her area. Yet she was signed up for a 2 year contract and was even paying!
The Associated Press's Peter Svensson reported in September 2000 that Verizon was even putting a stop to other ISPs who were using Covad lines. A Brooklyn customer named Dana Smith hoped to get DSL service through a smaller provider who used Covad. But since the DSL installation involved her Verizon landline, Verizon was uncooperative and hindered Covad's attempts to fix problems on her line. And when she called Verizon, the company tried to sell her on its DSL service.
The FCC became Verizon's unwitting accomplice. In October 2000, the FCC considered rules forcing commercial landlords to allow any telecommunications carrier (referred to as a "CLEC," which stands for "competitive local exchange carrier") access into its buildings to install new lines. In mid-October, the FCC ruled 4-1 in favor of the CLECs. The landlords lost. And it seemed as if the tenants had won freedom of choice. But how many of the tenants had to contend with Dana Smith's scenario? If "choice" involved being steamrolled into one-year contracts through deep discount price cutting and uncooperative skirmishes with Covad, did the customer really opt for the service?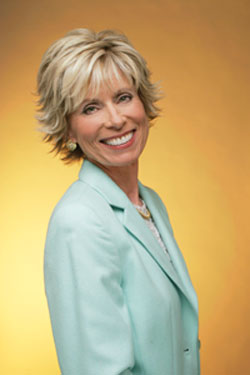 It's worth pointing out that Verizon did listen to its customer base from time to time. The company had pulled its ads from Dr. Laura Schlessinger's show after Schlessinger had uttered hateful remarks about gays.
While Verizon wasn't winning any friends among the early adopters, the telecommunications giant was then boasting that those who called for directory assistance were now spending 3.6 seconds on the phone, compared to 5.5 seconds in 1996 under Bell Atlantic. (Customer service, of course, would prove to be an issue for Verizon in the years to come.)
In mid-September 2000, the Justice Department had also approved Verizon's purchase of OnePoint. (Here are the FCC documents.) OnePoint, known for providing high-speed Internet services in nine major metropolitan markets (particularly apartment buildings), would permit Verizon to expand its DSL service. (Indeed, Verizon didn't waste any time. Only one month later, OnePoint was building a 4,000 square foot telecommunications facility in Atlanta.)
Meanwhile, on the mobile phone front, on August 31, 2000, the Justice Department granted approval for a merger between SBC Communication and BellSouth, making it the nation's second-largest mobile-phone company. The new venture combined 17.9 million subscribers, just trailing Verizon's 25.4 million customers. (The competition was also heating up on the local phone service front. By October 2000, SBC had revealed hopes to nab $1 billion in local service revenue over the next two years.)
Verizon responded to this competitive threat by amping up its advertising. In addition, Verizon had settled upon Burrell Communications Group to handle a brand introduction campaign. These advertising costs were estimated somewhere between $20 million to $30 million.
As Verizon continued to expand its operations, the erection of copious cell phone towers spawned some controversy. In addition to the cell phone tower's eyesore aesthetic, Tiburon telecommunciations consultant Ted Kreines observed real estate prices drop for property near the towers. At the time, Verizon spokeswoman Tracey Kennedy noted that Verizon was doing its best to keep facilities from looking unsightly.
Verizon's aggressive efforts to woo its customers for flashy services at cut-rate prices weren't limited to DSL. Near the end of September, Verizon hit upon a strategy to target mobile phone consumers. A new program called New Every Two offered a customer a free cell phone if the customer signed on for a two-year contract. There was also the option of a phone upgrade. Verizon was the first of the then six wireless carriers to offer these options.
And in October 2000, the Vodafone Group, which was Verizon Communications's partner in Verizon Wireless, was also eyeing Eircom, an Irish telecommunications conglomerate. A brief summary of Irish telecommunications: Telecom Éireann was a company assigned to overhaul the Irish telecommunications structure. The company, with a majority stake owned by the Irish government, exceeded its expectations and converted the entire network to digital by the 1990s. But in 1999, the Irish government sold off its 65% stake. Eircom was the parent company of Eircell, which represented the mobile division of Telecom Éireann. In other words, a company, largely bankrolled by a government, that had built up one of the most effective telecommunications networks in the world was gobbled up by one of Verizon Wireless's principals. Innovation built with public money was snatched up by Vodafone in 2001, and Eircell became Vodafone Ireland, a private entity that sponsored Who Wants to Be a Millionaire? without apparent irony.
Verizon Wireless was also expanding on local fronts. On October 10, Verizon Wireless acquired 24.2% of Sacramento Valley L.P., which provided cell phone service in Northern California and Nevada. (Verizon's stake in Sacramento Valley L.P. was now more than 76%.)
With all this buying and all this expansion, was an initial public offering in the cards? There was an initial plan in mid-October and the IPO was expected to bag about $5 billion, but economic conditions scrapped that. It was expected that the IPO would take place by the end of 2000. (As it turned out, the IPO was delayed considerably longer.)
There were also a few innovations that anticipated application developments on the smartphone. Years before Snaptell, Verizon teamed up with BarPoint, where Verizon customers could punch a bar code into their phone and determine how much it was at an online store. (BarPoint, which would wither away like many companies of its type, may have had the right idea at the wrong time.) Verizon also had an idea of charging customers $36 a year to list their email addresses in the phone book, little realizing that such information would be instantly findable through search engines in very little time.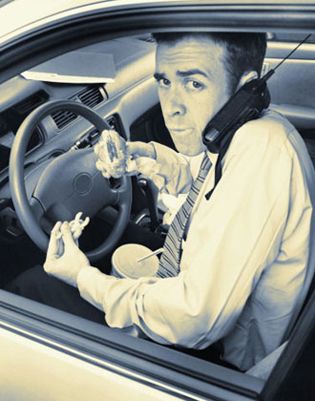 Verizon took great care in presenting itself as a corporation that cared about the public. In October, Verizon spokesman Kevin Moore praised a New Jersey Senate study to examine whether cell phones distracted drivers. (Of course, Verizon's message always changed with legislative developments. A mere seven months later, another Verizon spokesman named Howard Waterman begged then New York Governor George Pataki to wait three years on banning cell phones in cars. Waterman didn't mention public safety or distracted drivers. His motivation for the delay was "to allow wireless customers time to upgrade their phones because some of them simply do no have handsfree capability.")
Verizon had a terrifying knack for transforming its message and its motivations seemingly overnight. The spokesman you dealt with today might be somebody else tomorrow. One division might be another or absorbed into another next month. A small carrier leveraged out during this expansionist fervor might have its stationery replaced by Verizon in weeks. At least the unionized workers still had some protection. But the customers accepted all this without question. The economy was in bad shape. There were exciting technological advancements, such as cell phones and DSL, to be had for a pittance. But would any of us know the real prices we paid for our convenience?